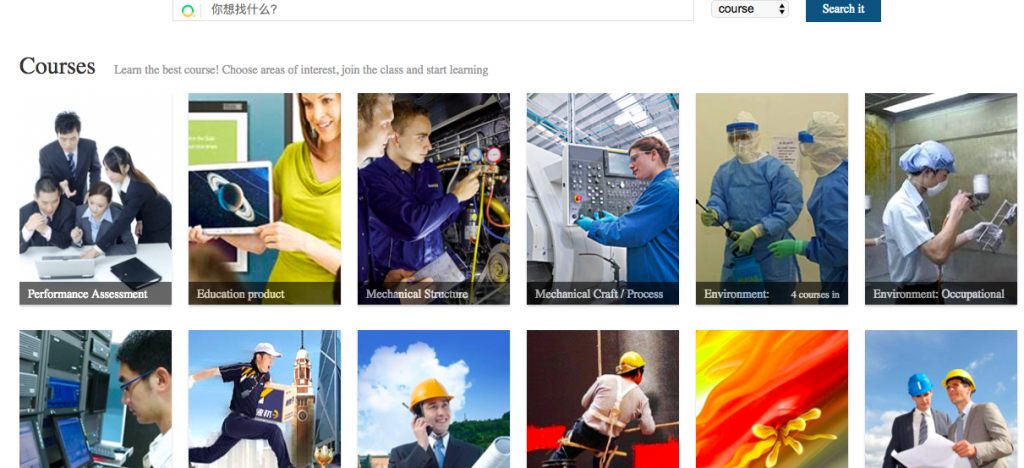 Jingpinke appears to be an extensive repository of Chinese OER.  There appear to be a ton of resources and while there is a fair amount of clicking around to do, and you have to set up an account to download, there is no shortage of features- metadata, ranking systems, commenting features etc.
I landed on a resource for Soil Science – a set of experiments for teaching how to measure nitrogen in soil.  Discipline Category: Geography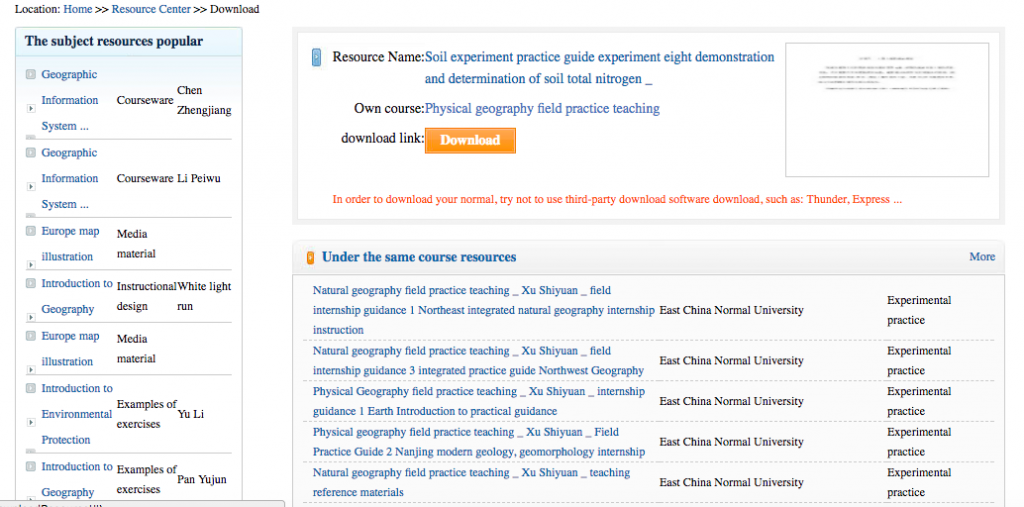 Author Resource: Zheng Xiangmin
Author: East China Normal University
Resource Type: Experimental Practice
Media Type: Mixed Media
Upload time: 2010-12-21
Resource Language: Chinese
Resource size: 20
Related tags:
I believe that this site is part of the Chinese Top Level Courses project, and a good description of that and Jingpinke is worth reading over here.