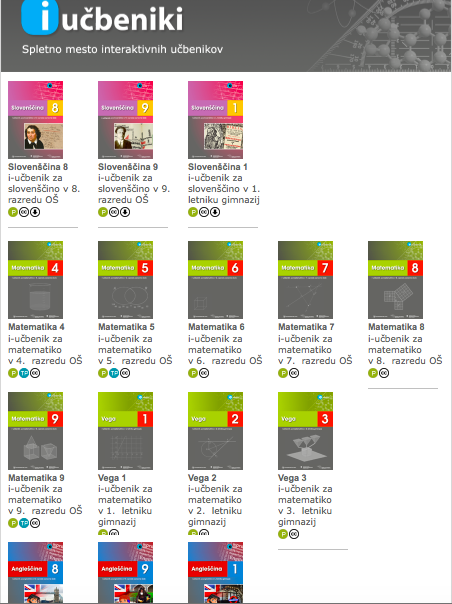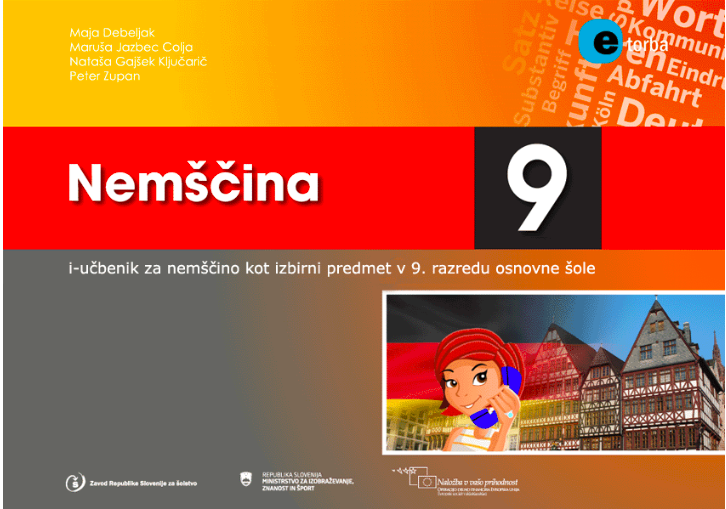 Sometimes finding OER in another language is a bit accidental…you click here and there on some page Google has taken you to and then it appears.  I'd have a hard time recreating the path I took to get to this resource, but here it is, another set of K-12 open textbooks, this time in Slovenian.
If you open the book in Chrome, it translates on the spot for you if you've enabled the translation. Clicking on the book opens it in some kind of interactive e-book viewer, which works well but not super convenient for remixing.  The landing page says you should be able to download the entire file but I clicked about 10 of them in Safari and Chrome and got an error everytime. This is what one of the Geography 8 book pages looks like…you can see there are a number of interactive exercises embedded in the page.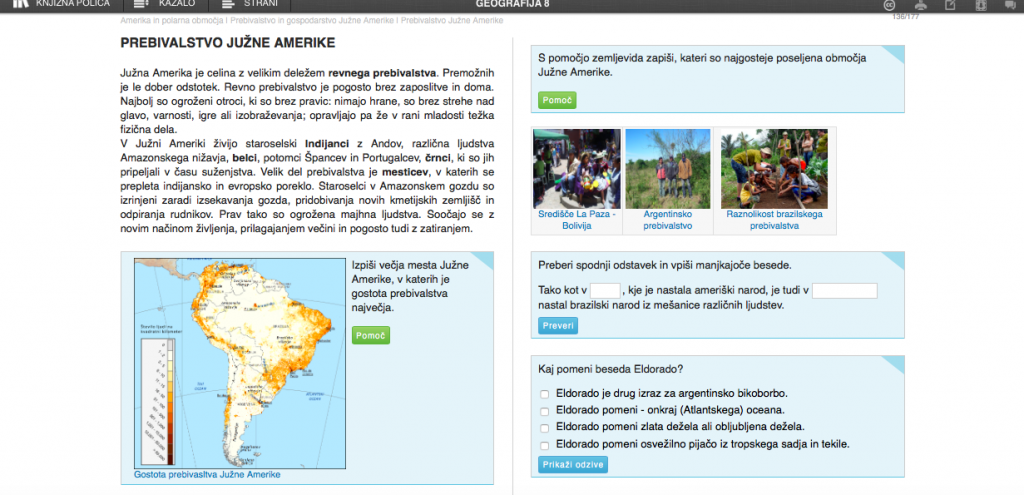 However, the value of this collection is that it demonstrates perhaps that K-12 open textbooks seem to be more easily found in other countries/languages than they are in Canada or North America.  Unless I'm wrong about that, in which case let me know via the comments.
Here's the information about the permissions:
The meaning of the icons:

 – the textbook is confirmed;

– the textbook is not verified;

– the introduction of technical corrections;

 – This work is available under the terms of the Slovenian Creative Commons 2.5 License. (recognition of authorship – non-commercial – sharing under the same conditions). The full license is available online at: 

http://creativecommons.org/licenses/by-nc-sa/2.5/si/

 .

 – if you wish, you can download the textbook to this computer by clicking on this icon (in the form of an executable file).